Johnson Pump Cartridge Bilge and Livewell Aerating Pumps 00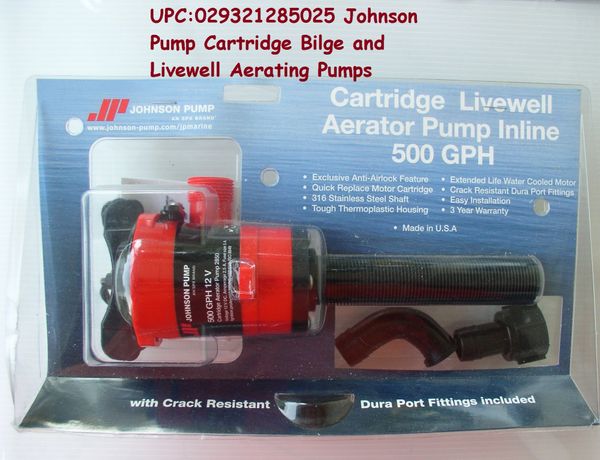 Johnson Pump Cartridge Bilge and Livewell Aerating Pumps 00
Johnson Pump Cartridge Bilge and Livewell Aerating Pumps 00
Description:

Pump motor replacement and cleaning are now EASY with these cartridge bilge aerating livewell pumps. No tools needed. Just lift the tab, twist the cartridge, and pull it out! Can be used for replacement on Basspirator livewell aerating systems and many others. Standard 3/4" outlet fitting. Water-cooled motor housing. Completely sealed so it can be submerged without damage. UPC:029321285025
Available in 90° or in-line styles.
Simplifies pump motor replacement and cleaning
No tools needed
Water-cooled motor housing
Intake Filter is for Johnson Aerator Pumps. Two-piece filter mounts onto pump fitting.
Remember FREE Shipping on orders of $25 or more!