HEDDON XK925314 SALTWATER 4.5 IN X .75 OZ ONE KNOCKER SPOOK BONE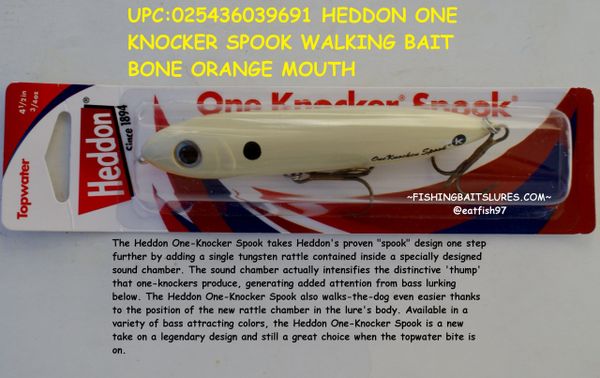 HEDDON XK925314 SALTWATER 4.5 IN X .75 OZ ONE KNOCKER SPOOK BONE
HEDDON XK925314 SALTWATER 4.5 IN X .75 OZ ONE KNOCKER SPOOK BONE
Description:
The One Knocker Spook thumps bass with a sound like no other topwater bait. The single tungsten rattle contained in a sound-intensifying chamber produces a loud, "thump" with every twitch that draws fish from long distances. It´s positioning within the body of the lure makes walking-the-dog easier than ever. The Heddon Saltwater One Knocker Spook is equipped with saltwater hooks made for bigger fish.

UPC:025436043193, UPC:025436039691
How to Walk a topwater Sammy or Spook   

BONE

BONE / ORANGE MOUTH

Remember FREE Shipping on orders of $25 or more!