HEDDON SUPER SPOOK Md:X925606HFB (FLORIDA BASS, 5-Inch X 7/8 oz)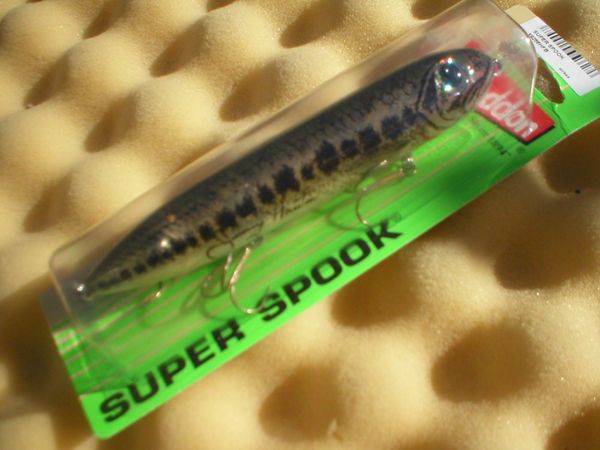 HEDDON SUPER SPOOK Md:X925606HFB (FLORIDA BASS, 5-Inch X 7/8 oz)
HEDDON SUPER SPOOK Md:X925606HFB (FLORIDA BASS, 5-Inch X 7/8 oz)

Description

The Heddon Super Spook and Super Spook, Jr. are the mainstay of the top water fishing market. Super Spook fishing lures features an internal rattle, super strong hardware and a very durable body construction. Super Spooks are great lures for bass, red fish and speckled trout fishing as well as peacock fishing.
X9256 Super Spook 5 in - 7/8 oz, #4 treble hooks
UPC:025436015497
Remember FREE Shipping on orders of $25 or more!