HEDDON SPIT'N IMAGE 3-1/4in 7/16oz FIRE TIGER X9270DFT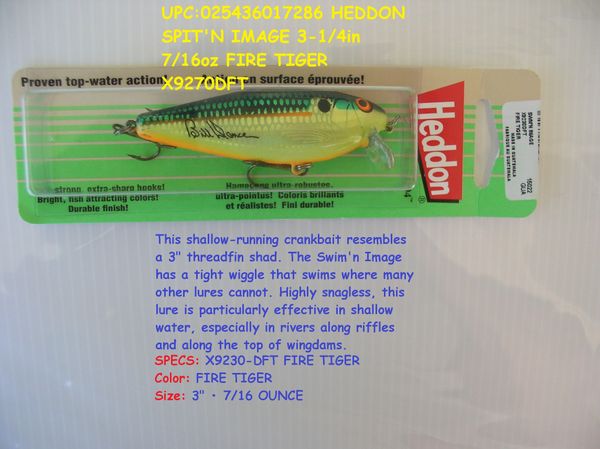 HEDDON SPIT'N IMAGE 3-1/4in 7/16oz FIRE TIGER X9270DFT
HEDDON SPIT'N IMAGE 3-1/4in 7/16oz FIRE TIGER X9270DFT
Description:

This shallow-running crankbait resembles a 3" threadfin shad. The Swim'n Image has a tight wiggle that swims where many other lures cannot. Highly snagless, this lure is particularly effective in shallow water, especially in rivers along riffles and along the top of wingdams. UPC:025436017286
SPECS: X9230-DFT FIRE TIGER
Color: FIRE TIGER
Size: 3" • 7/16 OUNCE
Remember FREE Shipping on orders of $25 or more!