GUARD SECURITY LAMINATED PADLOCKS 4-PACK 8-KEYS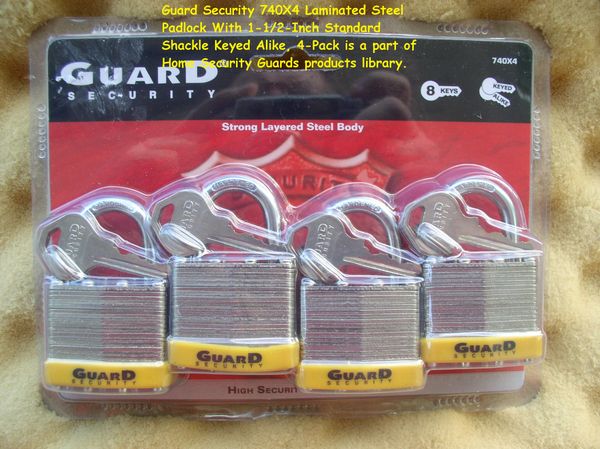 GUARD SECURITY LAMINATED PADLOCKS 4-PACK 8-KEYS
GUARD SECURITY LAMINATED PADLOCKS 4-PACK 8-KEYS

Description

Padlock body constructed of laminated riveted plate steel for maximum strength. Hardened steel shackle protects against sawing and cutting. Precision engineered, double locking mechanism on both shackles provides added security and strength.
Brass pin cylinder resists picking, provides long life and smooth operation. Protective bumper surrounds padlock to cushion impacts and prevent damage to doors and painted surfaces. Each guard security padlock is individually tested at the factory to ensure smooth performance before packaging.
Rust resistant nickel plated brass keys and common 27k keyway for duplication. Hbc home & hardware products - driven to perfection producing quality products for everyday living additional information .
manufacturer:
guard security shipping weight: 135 product dimensions:width: 5. 60 length: 7. 30 height: 0. 60
UPC : 075877400048

Remember FREE Shipping on orders of $25 or more!