Got-Cha Plug - 300 400 Series Fishing Lure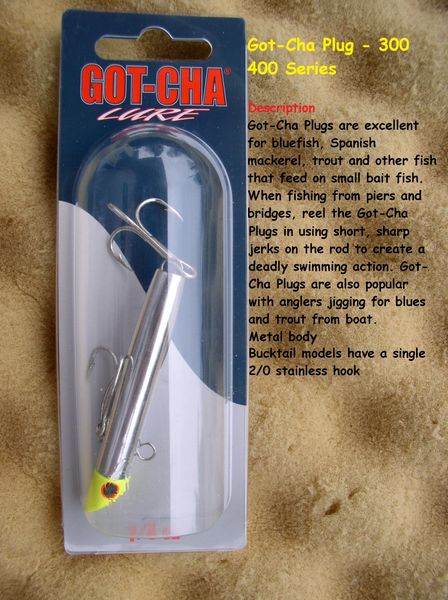 Got-Cha Plug - 300 400 Series Fishing Lure
Got-Cha Plug - 300 400 Series Fishing Lure
Description:
Got-Cha Plugs are excellent for bluefish, Spanish mackerel, trout and other fish that feed on small bait fish. When fishing from piers and bridges, reel the Got-Cha Plugs in using short, sharp jerks on the rod to create a deadly swimming action. Got-Cha Plugs are also popular with anglers jigging for blues and trout from boat.
Metal body
Bucktail models have a single 2/0 stainless hook
Remember FREE Shipping on orders of $25 or more!