GARY YAMAMOTO 4in YAMASENKO 9S-10-305 BABY BASS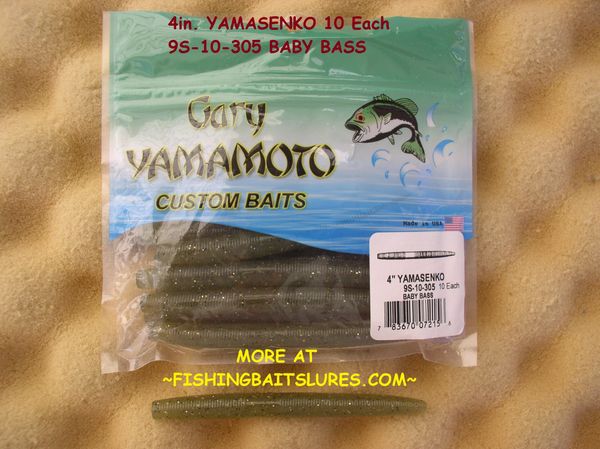 GARY YAMAMOTO 4in YAMASENKO 9S-10-305 BABY BASS
GARY YAMAMOTO 4in YAMASENKO 9S-10-305 BABY BASS

9S-10-305

The 4" 9S Yamamoto Senko is not magic, but it's close. It's one of the most productive bass lures in the world. Bass can hardly resist the Senko's unique horizontal fall when fished weightless or wacky style. Not only does the Senko have incredible fish-catching action, but it casts like a bullet and gets into the strike zone quickly. Yamamoto Senko...say no more!
10 pack
UPC:783670072156
Manufacturer: Yamamoto
Country Of Origin: Made in US
Remember FREE Shipping on orders of $25 or more!