Gamakatsu Deep Throat Wide Gap Worm Hook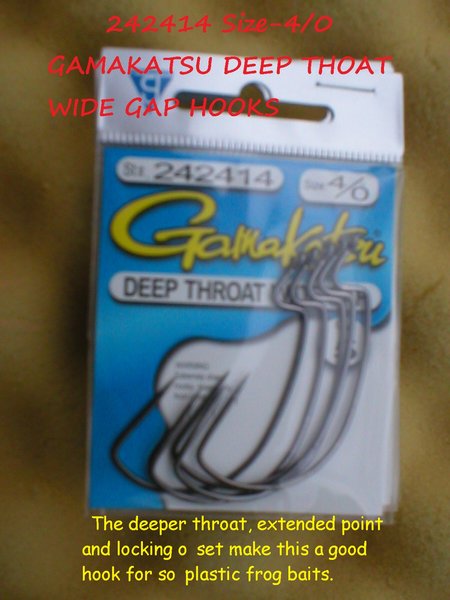 Gamakatsu Deep Throat Wide Gap Worm Hook
Worm Hooks, Deep Throat Wide Gap

The deeper throat, extended piont and locking offset make this a great hook for soft plastic frog baits. Gamakatsu's trademark sharpness results in lightening fast penetration through thick plastics.
Worm Hooks, Superline, Offset Shank, EWG

Gamakatsu's Superline Offset Shank EWG Work Hook is a high carbon heavy-wire hook designed to fish braided line in heavy cover. Built for serious flipping in the tules, overhead mats or pads. Gamakatsu's Superline Offset Shank EWG is perfect when you require a quicker decent rate without increasing size or adding weight. Want to turn up the heat with a Senko? Fish with a Superline EWG for that deadly quick fall.

Remember FREE Shipping on orders of $25 or more!
Reviews