Gamakatsu 77308 SIZE 4X9 Treble Hook Ewg Red EWG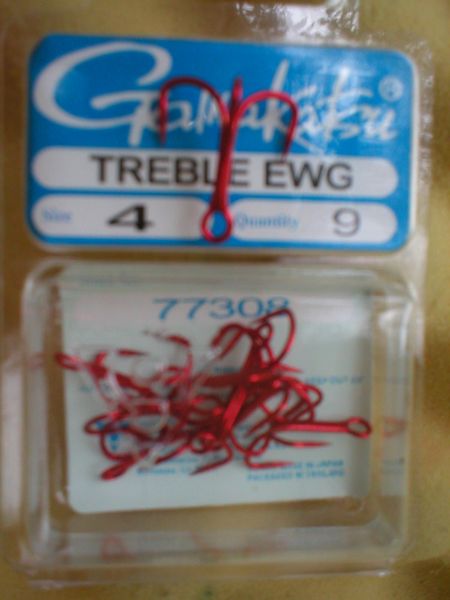 Gamakatsu 77308 SIZE 4X9 Treble Hook Ewg Red EWG
Gamakatsu 77308 SIZE 4X9 Treble Hook Ewg Red EWG

Description:

Extra wide gap allows for better hooking and holding power.

Why Extra Wide Gap for treble hooks? For the same reason you would use them for worm hooks, because they have a wide, deep radius in the bend they are able sink deeper into the bass' mouth and consequently hold better. The EWG hooks also have a slightly different inward angle of the hook point which will help to keep the bait from catching every rock and stick but when a fish bites the hook they will drive in deep and hold tight. Try these hooks with your crank baits and see if they make a difference for you.
Red
Model: 77308
UPC: 089726094661
Hey if you need me to bundle some baits in 
my store let me know I'm not  your stingy 
Big Box Store TEXT (980) 329-7503 AT ANY 
Remember

 

FREE Shipping on orders of $25 or more!