GAMAKATSU 4/0 G-LOCK WORM HOOKS VALUE PACK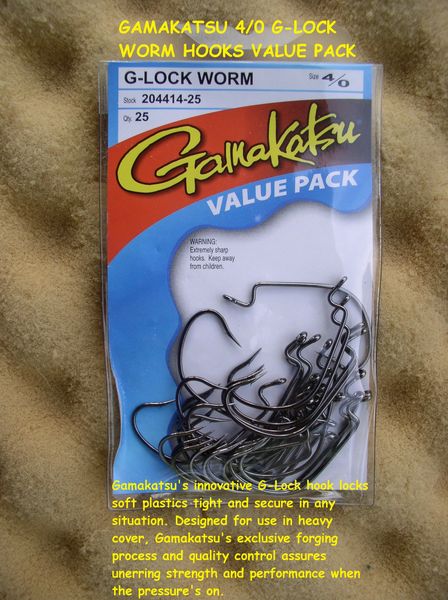 GAMAKATSU 4/0 G-LOCK WORM HOOKS VALUE PACK
GAMAKATSU 4/0 G-LOCK WORM HOOKS VALUE PACK
Description:
Gamakatsu's innovative G-Lock hook locks soft plastics tight and secure in any situation. Designed for use in heavy cover, Gamakatsu's exclusive forging process and quality control assures unerring strength and performance when the pressure's on.
UPC:089726086468, UPC:089726086451, UPC:089726079071, UPC:089726079057, UPC:089726086437
Remember FREE Shipping on orders of $25 or more!