GAMAKATSU 330409 EWG SHORT SHANK MAGIC EYE TREBLE HOOK NS BLACK SIZE-2 Qty-6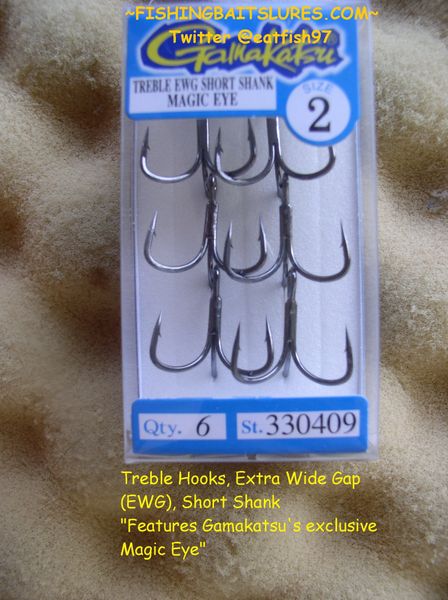 GAMAKATSU 330409 EWG SHORT SHANK MAGIC EYE TREBLE HOOK NS BLACK SIZE-2 Qty-6
GAMAKATSU 330409 EWG SHORT SHANK MAGIC EYE TREBLE HOOK NS BLACK SIZE-2 Qty-6

Description:

For crankbaits of all types --- there's nothing better --- it's the perfect replacement hook. First, we opened the points of this treble up slightly for even better hooking performance. The Short Shank EWG Treble converts those fish that slash at your bait into sure hook-ups. The shorter shank and wide gap design provides less room for fish to throw the hook. In fact, this attribute actually wedges the fish between the hook and the crankbait...it's The ultimate in fish holding, which means fish 
UPC:089726103929
SPECS: 330409 Size-2 6-Pack Qty-6
Extra wide gap allows for better hooking and holding power.
Manufacturer: Gamakatsu / Spro
Model: 330409

UPC:089726103929
Remember FREE Shipping on orders of $25 or more!