FLAMBEAU 2906FF Med. FOAM FLY BOX (Green, 5 1/2 x 3 1/2 x 1 1/2-Inch) (MAGNETIC CLOSURE)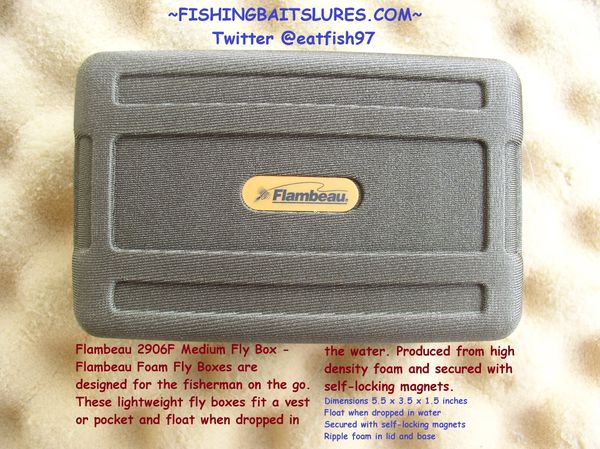 FLAMBEAU 2906FF Med. FOAM FLY BOX (Green, 5 1/2 x 3 1/2 x 1 1/2-Inch) (MAGNETIC CLOSURE)
FLAMBEAU 2906FF Med. FOAM FLY BOX (Green, 5 1/2 x 3 1/2 x 1 1/2-Inch) (MAGNETIC CLOSURE)
Description
Designed for the fly fisherman on the go. These lightweight boxes fit in a vest or pocket and float when dropped in the water. Produced from high density foam and secured with self-locking magnets.
SPECS: 2906F 5.5X3.5X1.25" RIPPLE FOAM
UPC:071617009847
Manufacturer: Flambeau
Model: 2906FF
Country Of Origin: Made in CN
Remember FREE Shipping on orders of $25 or more!