TRIK FISH WRIST SPOOLS 150lb X 100YDS SALTWATER LEADER MATERIAL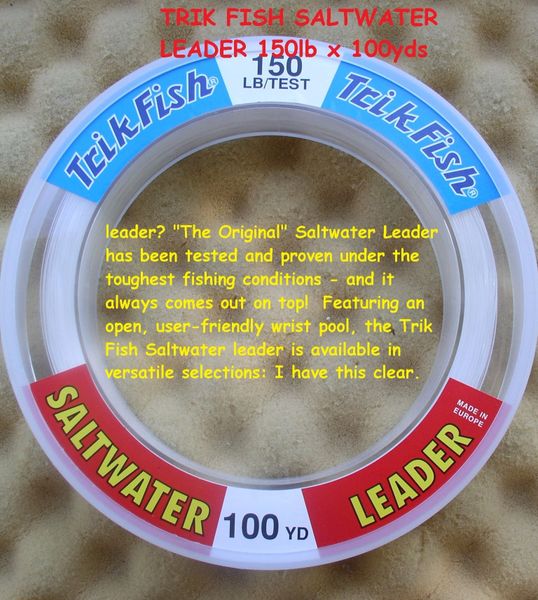 TRIK FISH WRIST SPOOLS 150lb X 100YDS SALTWATER LEADER MATERIAL
FISH WRIST SPOOLS 150lb X 100YDS SALTWATER LEADER MATERIAL

FOLLOW ME ON PINTEREST
Typically ships within 1 to 4 Hours!
Description:
The "Original" Saltwater Leader is tested and proven under some of the toughest Worldwide conditions.
The "Original" in a user friendly wrist spool that is self dispensing. Easy to use when rocking & rolling on the boat!
Made of German high quality Perl-on mono filament material.
The Perl-on difference: Unlike nylon, which is weakened by being stretched, Perl on mono restores itself to near full strength 400-500 times in cycle tests.

UPC:821901215016

PRICES ARE BASED ON WHAT I PAY + $0.50 PER ITEM, SO PRICES MAY VARY FROM ORDER TO ORDER THANK YOU KEN