FIRST ACT ME506 ELECTRIC GUITAR BLACK USED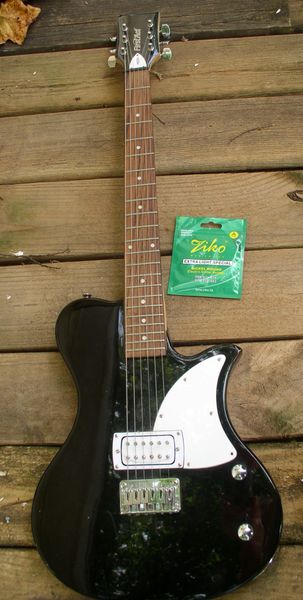 FIRST ACT ME506 ELECTRIC GUITAR BLACK USED
FIRST ACT ME506 ELECTRIC GUITAR BLACK USED
Description
Plays and sounds very good, and you can not beat the price!

PICK UP AT LAND OF LURES MOORESVILLE STORE FOR $37.50
A great beginners guitar!
Guitar is scuff and scratch free, but is in overall great condition.
I'm a fisherman I do not adjust the action, and will ship with strings loose, as I was told by a guitar guy thanks Ken.
FIRST ACT ME506 ELECTRIC GUITAR BLACK
Please contact us if you have any questions regarding this item. 
Land of Lures Mooresville
We stand behind every item we sell. We pride ourselves in fast shipping & professional packaging!  
Our business hours are as follows: 24-7
If you purchase an item from us on a the weekend, we will normally provide tracking info within 1-2 Hours
We here at Land of Lures try to ship all items the next business day. If for some reason we can not, we pride ourselves on communicating this with the customer. All we ask in return is the same. That being said, if you plan on purchasing a item, please send any payment terms before you buy the item. This way it saves both sides time and energy.
eatfish97landoflures@outlook.com
Remember FREE Shipping on orders of $25 or more!