ELIXIR HUMMINGBIRD FEEDER 13 oz / EA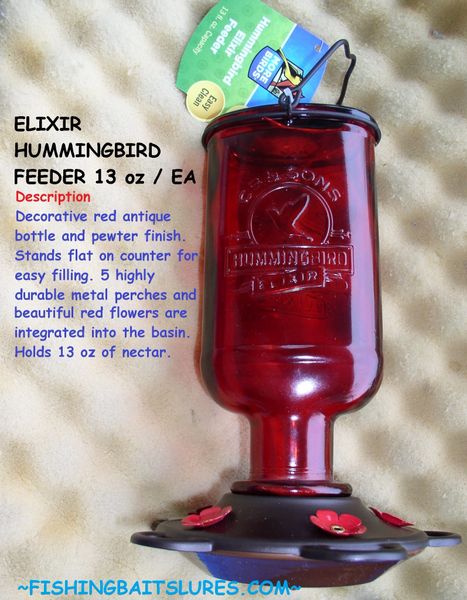 ELIXIR HUMMINGBIRD FEEDER 13 oz / EA
ELIXIR HUMMINGBIRD FEEDER 13 oz / EA

Description
Decorative red antique bottle and pewter finish. Stands flat on counter for easy filling. 5 highly durable metal perches and beautiful red flowers are integrated into the basin. Holds 13 oz of nectar.

UPC# 815562013807
Remember FREE Shipping on orders of $25 or more!