ECLIPSE #3221-N SNAKE SKIN LEATHER WRAPPED KING SIZE PULL-UP CIGARETTE PACK HOLDER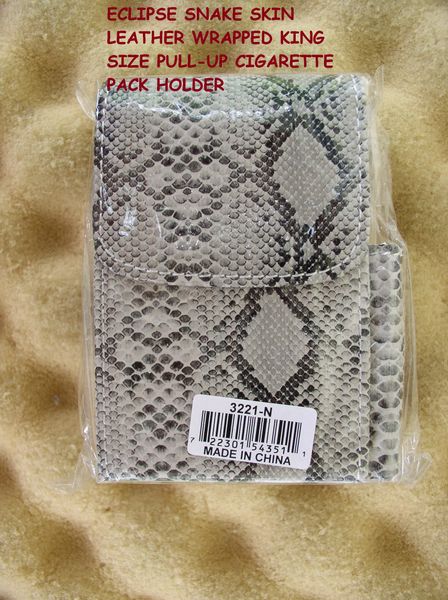 ECLIPSE #3221-N SNAKE SKIN LEATHER WRAPPED KING SIZE PULL-UP CIGARETTE PACK HOLDER
ECLIPSE #3221-N SNAKE SKIN LEATHER WRAPPED KING SIZE PULL-UP CIGARETTE PACK HOLDER

Description:
This cigarette case is perfect for the woman on the go!
Colorful, and stylish PU leather wrapped.
Raise lid, and raises pack to the top.
Lighter holder on side, as well as belt loop on rear.
Metal framed.
Inside is silky cloth lined.
Very solid, will avoid having your cigarettes crushed.
Case will hold a full pack of king size (Reg.) cigarettes.

UPC#722301543511
Remember FREE Shipping on orders of $25 or more!