Eagle Claw Trailmaster Light Spin and Fly Rod (7-Feet, 6-Inches, 4 Piece)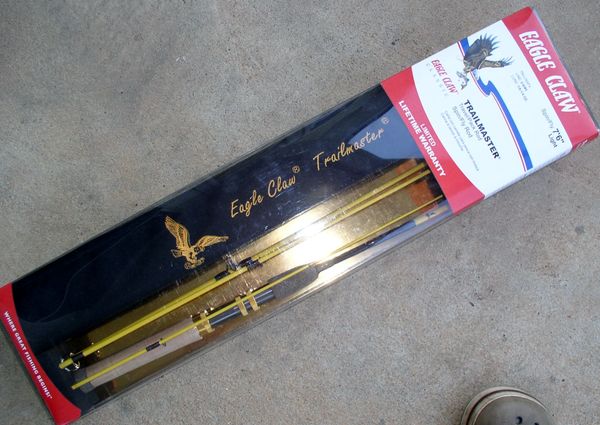 Eagle Claw Trailmaster Light Spin and Fly Rod (7-Feet, 6-Inches, 4 Piece)
TRL SWEETWATER SERIES #SWS66L-1 FAST ACTION ROD GREEN
Description:
For almost 55 years, Trailmaster is the name that has been synonymous with fishing and family tradition. The heart and soul of the Trail master series is the IM-7 complex composite blank that provides incredible performance, is lightweight, and built for a lifetime of use. This rod has a light action with a length of 7 ft. 6in and comes in 4 sections. UPC:047708677295
Specifications
Manufacturer Eagle Claw
Mfg Part# TM-L76SF4
SKU 267480821
Features
IM-7 complex composite blank construction provides incredible performance
Product Attributes
Rod Fishing Method Fly
Remember FREE Shipping on orders of $25 or more!