Eagle Claw TK10 Trokar Saltwater Straight Shank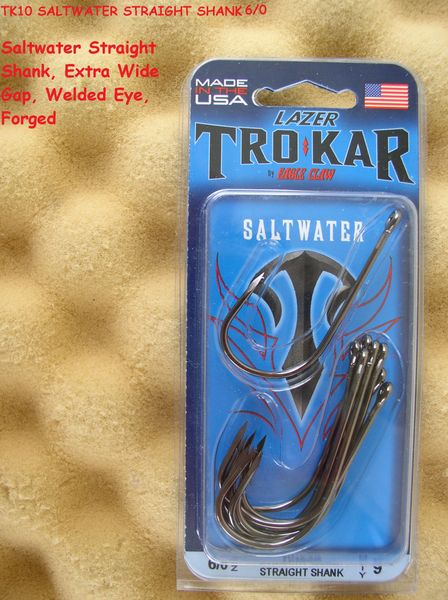 Eagle Claw TK10 Trokar Saltwater Straight Shank
Description
Designed and forged in America, TroKar Saltwater Straight Shank Hooks are surgically sharpened for faster, deeper, and surer penetration. In fact, in tests TroKar surgically sharpened hooks penetrated with half the pressure required for other hooks. TroKar's three-sided point, detailed design, and incredible stopping power allow you to step up to a whole new level of performance in big game fishing. Black Chrome plating allows these hooks to stand up to saltwater with outstanding corrosion resistance. Even their low-profile barb was designed for easier penetration, yet ultimate holding power.
UPC:047708736046, UPC:047708736039
Extra wide gap
Welded eye
Forged
Bolstered wire diameter
Black chrome finish
Manufacturer model:TK10.
Remember FREE Shipping on orders of $25 or more!