Eagle Claw #NMDL24 10130-003 Deep Minnow Dip Net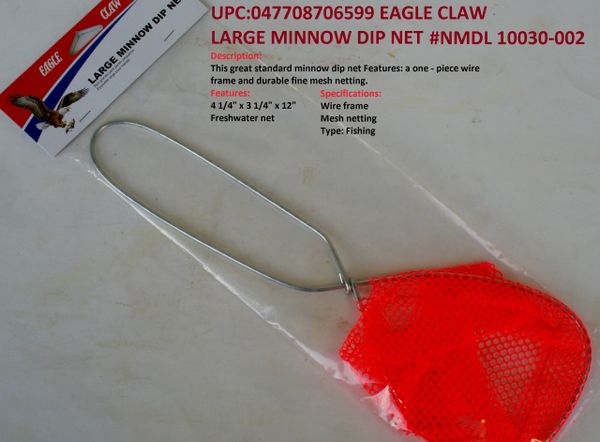 Eagle Claw #NMDL24 10130-003 Deep Minnow Dip Net
Eagle Claw #NMDL24 10130-003 Deep Minnow Dip Net
DESCRIPTION

EAGLE CLAW STANDARD 7 INCH MINNOW DIP NET
- ONE-PIECE WIRE FRAME AND MESH NETTING.
- APPROXIMATELY 7 INCHES IN LENGTH.
UPC:047708713733, UPC:039364454426, UPC:047708706599, UPC:847309016154, UPC:047708716086
Specifications:
Brand: Eagle Claw
Part Number: 10130-003
Skill Level: Beginner, Intermediate, Expert
Type of Water: Freshwater or Salt
MORE LIVE / CUT BAITS FROM LAND OF LURES  
NEW ITEM TO LAND OF LRES WEIGHTED FOAM FLOAT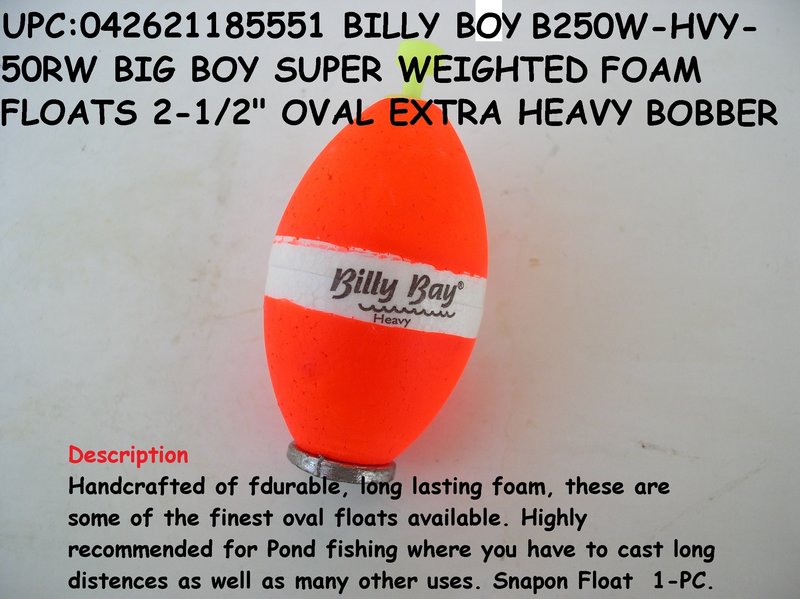 Remember FREE Shipping on orders of $25 or more!