EAGLE CLAW 181F-8 BAITHOLDER WORM & CHUNK BAIT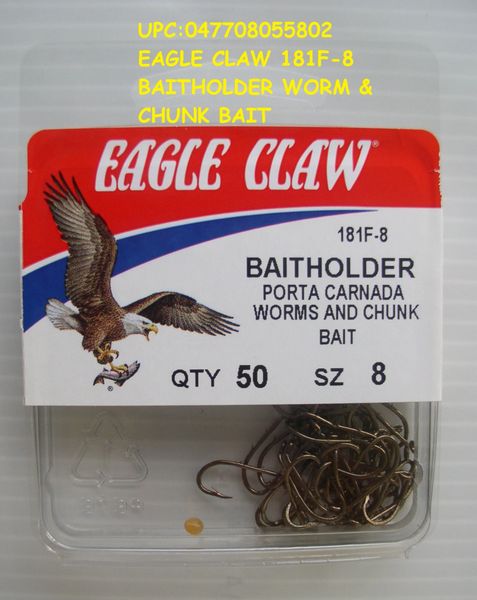 EAGLE CLAW 181F-8 BAITHOLDER WORM & CHUNK BAIT
EAGLE CLAW 181F-8 BAITHOLDER WORM & CHUNK BAIT
Description:

Eagle Claw 181F-8 Baitholder Down Eye 2 Slices Offset Fishing Hook, 50 Piece (Bronze). 
UPC:047708055802, UPC:047708055789, UPC:047708055772, UPC:047708055796

Eagle Claw Baitholder Hook,Offset,Claw Point,Down Eye,2 Slices is the perfect way to ensure you have a productive day on the water. For an incredible way to verify that you are fishing with some of the finest lures the market is offering.
PRICES ARE BASED ON WHAT I PAY + $0.50 PER ITEM, SO PRICES MAY VARY FROM ORDER TO ORDER THANK YOU KEN