DOA TOUGH GUY FISH FLAVORED GREAT FOR LIGHT TO MEDIUM SPINNING ROD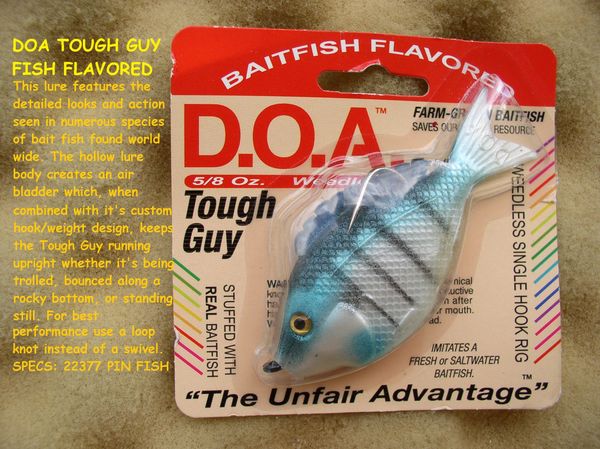 DOA TOUGH GUY FISH FLAVORED GREAT FOR LIGHT TO MEDIUM SPINNING ROD
DOA TOUGH GUY FISH FLAVORED GREAT FOR LIGHT TO MEDIUM SPINNING ROD

Description:
This lure features the detailed looks and action seen in numerous species of bait fish found world wide. The hollow lure body creates an air bladder which, when combined with it's custom hook/weight design, keeps the Tough Guy running upright whether it's being trolled, bounced along a rocky bottom, or standing still. For best performance use a loop knot instead of a swivel. UPC:097834223774
SPECS: 22377 PIN FISH
VIDEO-https://www.youtube.com/watch?v=uy7nUQPvoS8
Remember FREE Shipping on orders of $25 or more!