DOA FISH FLAVORED DEEP RUNNER BAIT BUSTER FISHING LURE 5/8oz X 4in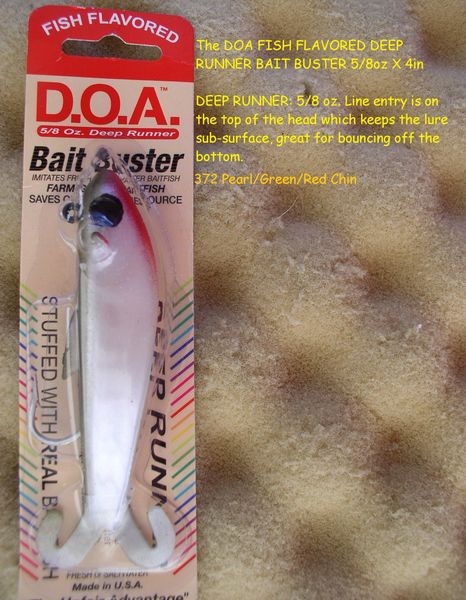 DOA FISH FLAVORED DEEP RUNNER BAIT BUSTER FISHING LURE 5/8oz X 4in
DOA FISH FLAVORED DEEP RUNNER BAIT BUSTER FISHING LURE 5/8oz X 4in
Description:
DEEP RUNNER: 5/8 oz. Line entry is on the top of the head which keeps the lure sub-surface, great for bouncing off the bottom.

372 Pearl/Green/Red Chin
305 Nite Glow

Remember FREE Shipping on orders of $25 or more!