DOA CAL SHAD SPLIT TAIL 5.5in BAIT (12-Pack) COLOR 305 GLOW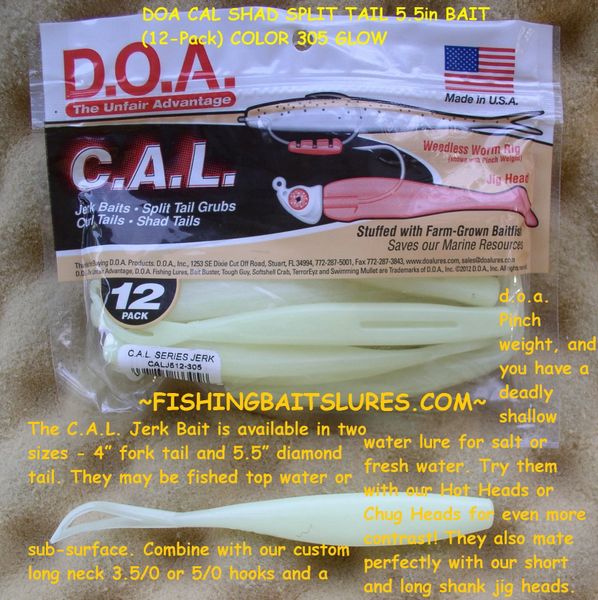 DOA CAL SHAD SPLIT TAIL 5.5in BAIT (12-Pack) COLOR 305 GLOW
DOA CAL SHAD SPLIT TAIL 5.5in BAIT (12-Pack) COLOR 305 GLOW

Description
The C.A.L. Jerk Bait is available in two sizes - 4" fork tail and 5.5" diamond tail. They may be fished top water or sub-surface. Combine with our custom long neck 3.5/0 or 5/0 hooks and a d.o.a. Pinch weight, and you have a deadly shallow water lure for salt or fresh water. Try them with our Hot Heads or Chug Heads for even more contrast! They also mate perfectly with our short and long shank jig heads.

UPC#097834833058

Remember FREE Shipping on orders of $25 or more!