Denco Toenail Nipper, Larger Size 5.5 Inch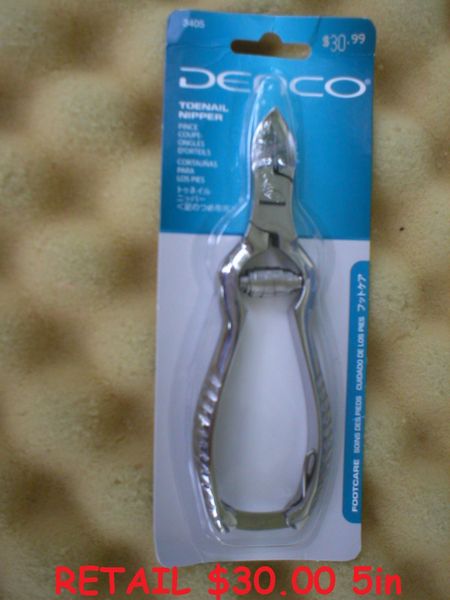 Denco Toenail Nipper, Larger Size 5.5 Inch
Denco Toenail Nipper, Larger Size 5.5 Inch
Description
Denco Toenail Nipper - Larger Size - 5.5 - Longer handles for more power and less bending to reach nails. Perfect for the elderly and less flexible. Stainless Steel.
Summary
Product Title Denco Toenail Nipper, Larger Size 5.5 Inch
Manufacturer Denco
Remember FREE Shipping on orders of $25 or more!