Deadly Dick Long Jigging Lures SILVER PRIZM 3/4 oz X 3 in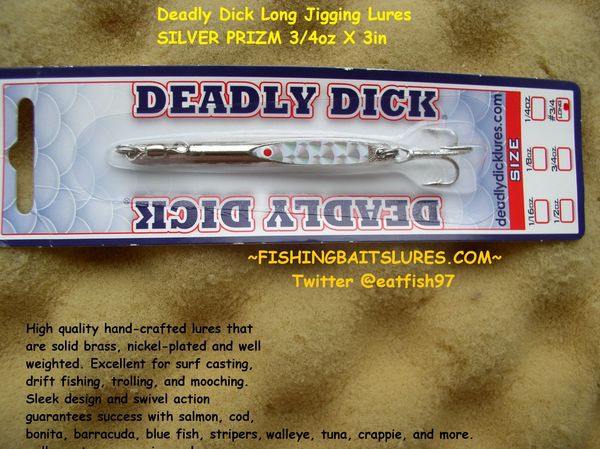 Deadly Dick Long Jigging Lures SILVER PRIZM 3/4 oz X 3 in
Deadly Dick Long Jigging Lures SILVER PRIZM 3/4 oz X 3 in

High quality hand-crafted lures that are solid brass, nickel-plated and well weighted. Excellent for surf casting, drift fishing, trolling, and mooching. Sleek design and swivel action guarantees success with salmon, cod, Bonita, barracuda, blue fish, strippers, walleye, tuna, crappie, and more.
UPC:058606200010
Deadly Dick Long-Jigging Lures have been a proven performer for more than 50 years. They are designed to cast snag- free, making them a great choice for surf fishing, drifting or trolling.
Sizes:#3/4, .39 oz.
Color: (001)Silver Prizm

Remember FREE Shipping on orders of $25 or more!