Crappie Pro Jig Head (Next Generation) Overbite Sickle Mo'Glo Jig-heads Green Chartreuse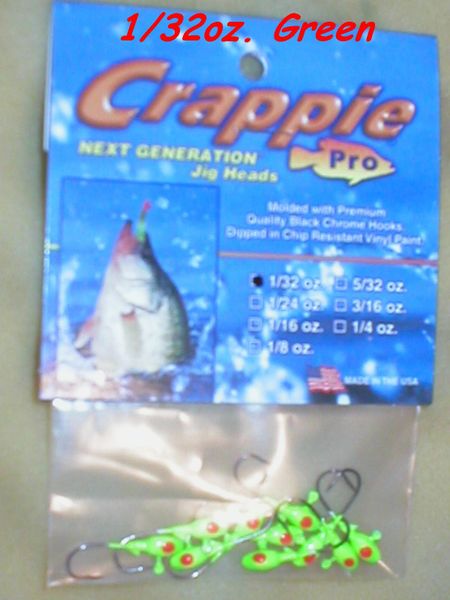 Crappie Pro Jig Head (Next Generation) Overbite Sickle Mo'Glo Jig-heads Green Chartreuse
Crappie Pro Jig Head (Next Generation) Overbite Sickle Mo'Glo Jig-heads Green Chartreuse

Description

For several years we have searched for a jig head that would compliment most crappie style baits. This "Chub" style head is perfect for all Crappie Pro Products. Poured with ultra-sharp black chrome hooks. 10 per pack.
UPC:876113000271, UPC:876113000806, UPC:876113000288
Hi if you need me to bundle some baits in my store let me know I'm not your stingy Big Box Store TEXT (980) 329-7503 AT ANY TIME THANKS KEN
Remember FREE Shipping on orders of $25 or more!