CATFISH DYNAMITE ULTRA POTENT DIP BAIT FOR CATCHING BIG CATFISH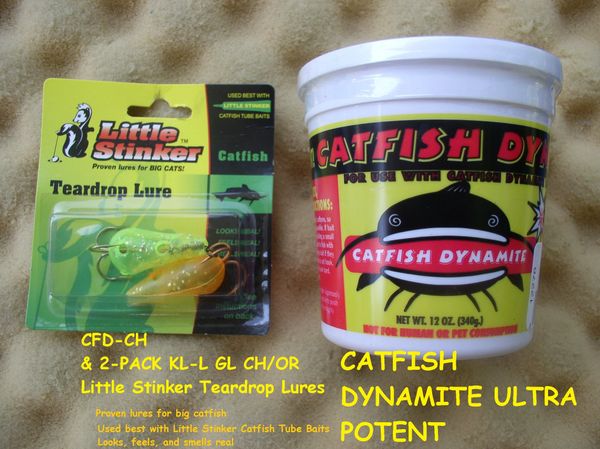 CATFISH DYNAMITE ULTRA POTENT DIP BAIT FOR CATCHING BIG CATFISH
CATFISH DYNAMITE ULTRA POTENT DIP BAIT FOR CATCHING BIG CATFISH

Features
Strike King's Catfish Dynamite is a potent dipping bait for catfish. This is a dip bait and is designed to be used by coating dipping worm hook rigs, live night crawler and other bait rigs. This bait comes in a 12 ounce plastic container.
Brand: Strike King
Product Category: Bait / Attractant
Condition: New
UPC:051034154788
Includes:
One pack Doc's super catfish worm lures




One 12oz

Strike King's Catfish Dynamite
Remember FREE Shipping on orders of $25 or more!