CALCUTTA FLASHFOIL SHAD FF03SPI 3-INCH 6-PACK SALT & PEPPER ICE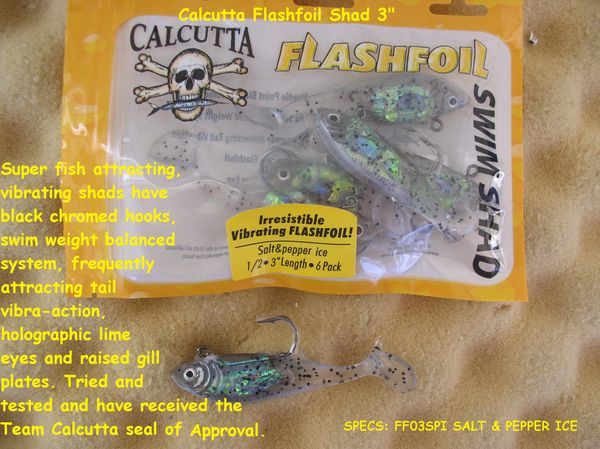 CALCUTTA FLASHFOIL SHAD FF03SPI 3-INCH 6-PACK SALT & PEPPER ICE
CALCUTTA FLASHFOIL SHAD FF03SPI 3-INCH 6-PACK SALT & PEPPER ICE

Description

Super fish attracting, vibrating shads have black chromed hooks, swim weight balanced system, frequently attracting tail vibra-action, holographic lime eyes and raised gill plates. Tried and tested and have received the Team Calcutta seal of Approval.
UPC:768721203581
SPECS: FF03SPI SALT & PEPPER ICE
Remember FREE Shipping on orders of $25 or more!