C&H GREEN DEMON STANDARD RIGGED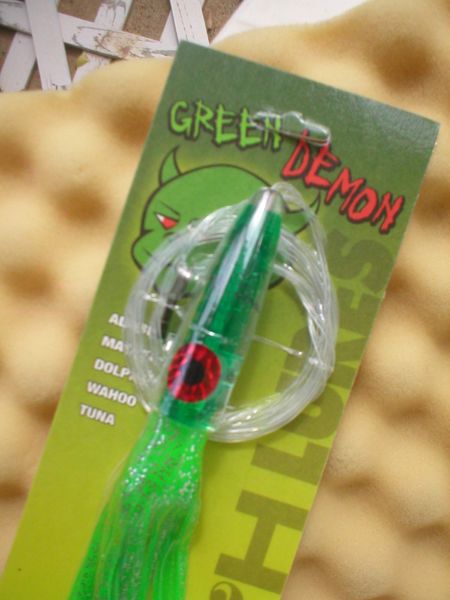 C&H GREEN DEMON STANDARD RIGGED
C&H GREEN DEMON STANDARD RIGGED
FOLLOW ME ON TWITTER 
The Green Demon is an excellent surface lure used for Tuna, Dolphin, Wahoo and small bill fish. Rigged.
RIGGING OPTIONS
Rigged with 12 feet of 200 lbs. mono and 10/0 cadmium hook 7754 with spacer beads.
UPC:023644040065
Remember FREE Shipping on orders of $25 or more!