BOMBER LURE LONG A 3/8OZ SILVER BLUE B15APTL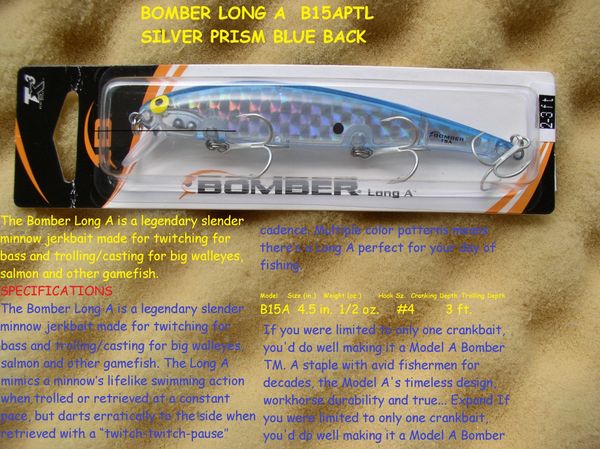 BOMBER LURE LONG A 3/8OZ SILVER BLUE B15APTL
BOMBER LURE LONG A 3/8OZ SILVER BLUE B15APTL

Description
The Long "A" trademarks, tight wiggle and rolling action create a life-like swimming action. It produces the same productive action whether fished with a slow retrieve on top or at a faster trolling speed using a downrigger. UPC:032256017709

Features:
4-1/2", 1/2 oz.
Remember FREE Shipping on orders of $25 or more!