Blue Water Candy Mojo Lure - 32oz Chartreuse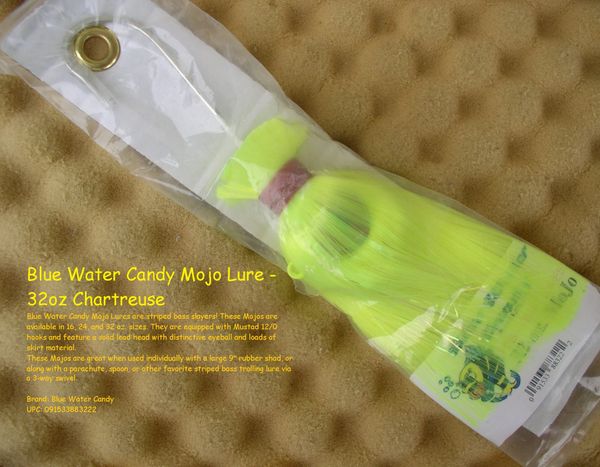 Blue Water Candy Mojo Lure - 32oz Chartreuse
Blue Water Candy Mojo Lure - 32oz Chartreuse

Blue Water Candy Mojo Lures are striped bass slayers! These Mojos are available in 16, 24, and 32 oz. sizes. They are equipped with Mustad 12/0 hooks and feature a solid lead head with distinctive eyeball and loads of skirt material.
These Mojos are great when used individually with a large 9" rubber shad, or along with a parachute, spoon, or other favorite striped bass trolling lure via a 3-way swivel.

Category: sports & outdoors > hunting & fishing > fishing > lures baits & attractants > hard lures > skirted lures

Brand: Blue Water Candy
UPC: 091533883222
Remember FREE Shipping on orders of $25 or more!