BLUE WATER CANDY FEATHERWEIGHT 4in SKIRTS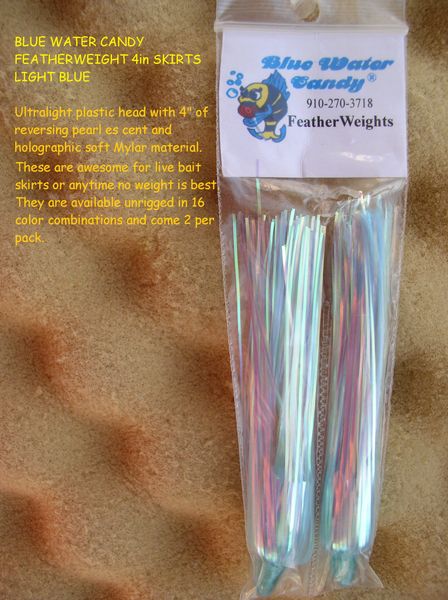 BLUE WATER CANDY FEATHERWEIGHT 4in SKIRTS
BLUE WATER CANDY FEATHERWEIGHT 4in SKIRTS

Ultralight plastic head with 4" of reversing pearl es cent and holographic soft Mylar material. These are awesome for live bait skirts or anytime no weight is best. They are available unrigged in 16 color combinations and come 2 per pack.
Remember FREE Shipping on orders of $25 or more!