Blue Water Candy 31001 1oz All Mylar Skirt Pink/Silver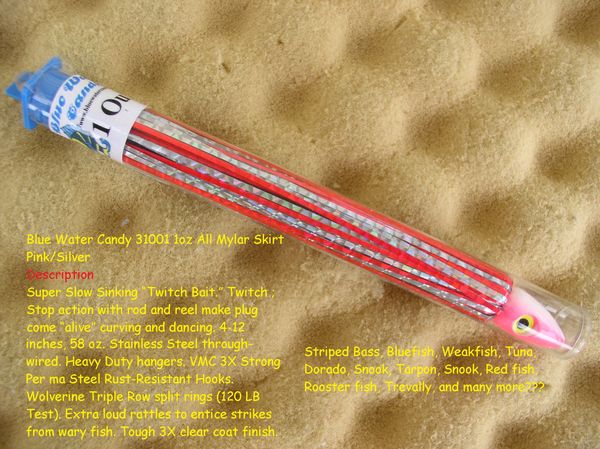 Blue Water Candy 31001 1oz All Mylar Skirt Pink/Silver
Blue Water Candy 31001 1oz All Mylar Skirt Pink/Silver

Description
Bait skirts (aka: witches) are what started it all at Blue Water Candy Lures. Our witches are hand-tied reversing skirts with a lead head center using a high quality synthetic hair with strips of Mylar material for flash . They come in lead weights of 1 ounces. The 1 & 2 ounce heads feature decal eyes and a 2-color paint scheme. In addition to unrigged skirts, we offer a variety of ballyhoo rigs using these skirts on mono, fluorocarbon and wire.
UPC:091533310018

Manufacturer: Blue Water Candy
Model: 31001
Country Of Origin: Made in US
Remember FREE Shipping on orders of $25 or more!