BLUE WATER CANDY 3.5oz. X 6in JAG BULLET SKIRT FISHING LURE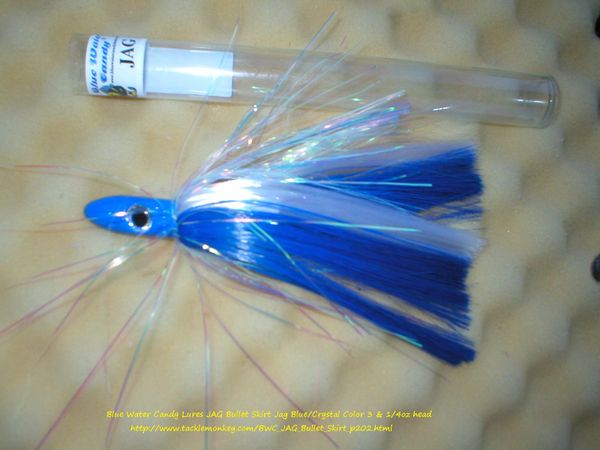 BLUE WATER CANDY 3.5oz. X 6in JAG BULLET SKIRT FISHING LURE
BLUE WATER CANDY 3.5oz. X 6in JAG BULLET SKIRT FISHING LURE
Description

Vivid bullet shaped head tied with the finest combinations of nylon hair and "bling". Heavy enough to run deeper for added vertical spread. Incredible fish attracting qualities. Especially effective for large Tuna and Wahoo. Rigged Jags features 9/0 needle eye hook on #9 wire. Great for large wahoo.
SPECS: 55007 BLUE/WHITE
Color: BLUE/WHITE
Size: RIGGED JAGS 3.5oz X 9in
UPC:091533550070

Remember FREE Shipping on orders of $25 or more!