BLUE FOX WHIP TAIL KIT# BFWT2K5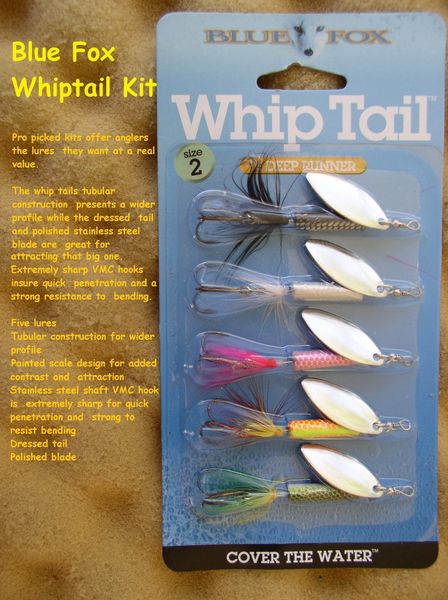 BLUE FOX WHIP TAIL KIT# BFWT2K5
BLUE FOX WHIP TAIL KIT# BFWT2K5


Description

Pro picked kits offer anglers the lures they want at a real value.
The whip tails tubular construction presents a wider profile while the dressed tail and polished stainless steel blade are great for attracting that big one. Extremely sharp VMC hooks insure quick penetration and a strong resistance to bending.
UPC:027752110153
Five lures
Tubular construction for wider profile
Painted scale design for added contrast and attraction
Stainless steel shaft VMC hook is extremely sharp for quick penetration and strong to resist bending
Dressed tail
Polished blade
Remember FREE Shipping on orders of $25 or more!