BILLFISHER DOUBLE SLEEVES BLACK (FOR 300lb LINE) SIZE-1.9-25 PK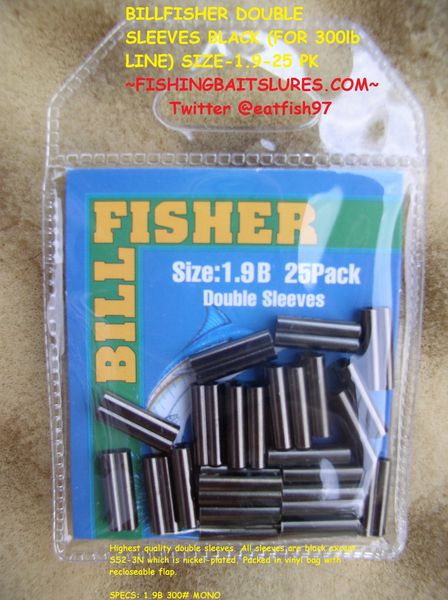 BILLFISHER DOUBLE SLEEVES BLACK (FOR 300lb LINE) SIZE-1.9-25 PK
BILLFISHER DOUBLE SLEEVES BLACK (FOR 300lb LINE) SIZE-1.9-25 PK

Description:

Highest quality double sleeves. All sleeves are black except SS2-3N which is nickel-plated. Packed in vinyl bag with recloseable flap.
SPECS: 1.9B 300# MONO
Color: Black
Size: 25 PACK
LB. Test: 300LB MONO
Diameter: 1.9mm inside
UPC:096337006914
Remember FREE Shipping on orders of $25 or more!