BILLFISHER BCBS40 SWIVEL BLACK 750lb X 7PK SIZE-4/0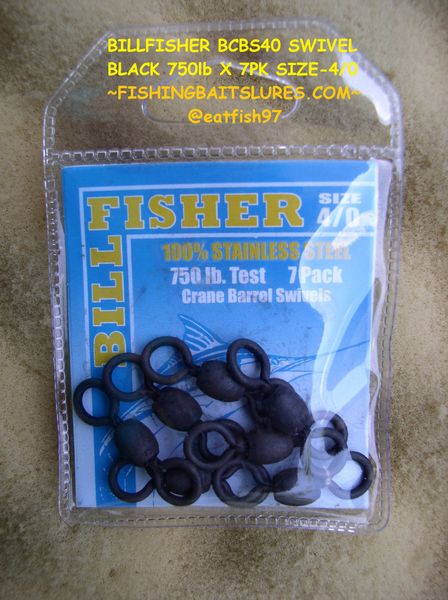 BILLFISHER BCBS40 SWIVEL BLACK 750lb X 7PK SIZE-4/0
BILLFISHER BCBS40 SWIVEL BLACK 750lb X 7PK SIZE-4/0

Description:

Billfisher Stainless Swivels. All swivels are stainless steel construction with a Black Oxide finish.

All swivels are manufactured with black oxide finish. Available in Bulk 36 or 24. Packed in vinyl tuck bag with hanger header.
SPECS: BCBS40 SIZE 4/0 750# 7PK
UPC:096337111403, UPC:096337111434
Remember FREE Shipping on orders of $25 or more!