BERKLEY POWER BAIT WPWA10-BL BLACK POWER WORM 10 IN 6 COUNT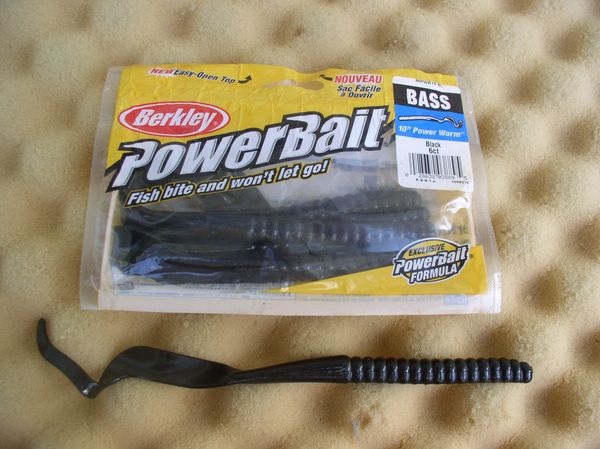 BERKLEY POWER BAIT WPWA10-BL BLACK POWER WORM 10 IN 6 COUNT
BERKLEY POWER BAIT WPWA10-BL BLACK POWER WORM 10 IN 6 COUNT

Description
A Berkley best seller for almost 20 years, the Berkley 10" Power Worms offer a natural presentation for all fishing conditions. The classic ribbon-tail design of the Berkley 10" Power Worm has a life-like swimming action when twitched or on the fall. The soft texture enhanced by the Berkley scent and flavor formula is irresistible to fish. When the bass are eating up soft plastics but you need that kicker fish, try a 10 in. Power Worm and weed out those smaller fish. This large profile bait is excellent for pitching and flipping around heavy cover.

UPC:028632038895

Power Bait fish-attracting scent
Soft but firm texture
Perfect size and action
Brand: Berkley
Product Category: Plastics
Condition: New
Remember FREE Shipping on orders of $25 or more!