BERKLEY POWER BAIT (THIEF) MPTF4-GPRB GREEN PUMPKIN RED BLUE 4 IN / 10 CM 6-COUNT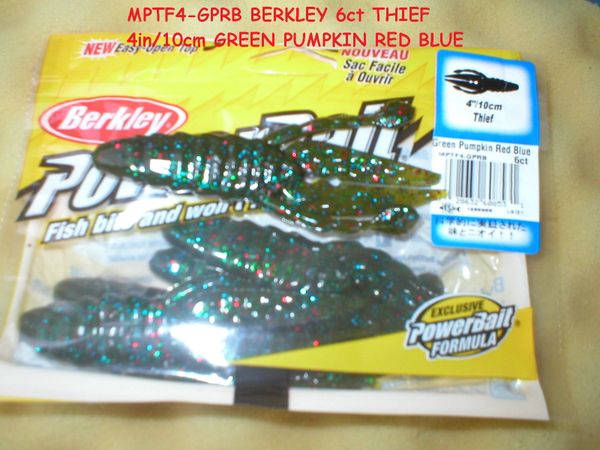 BERKLEY POWER BAIT (THIEF) MPTF4-GPRB GREEN PUMPKIN RED BLUE 4 IN / 10 CM 6-COUNT
BERKLEY POWER BAIT (THIEF) MPTF4-GPRB GREEN PUMPKIN RED BLUE
4 IN / 10 CM 6-COUNT

Description
The Berkley Power Bait Thief has long tentacles for enticing movements on the drop and on the bottom. The flat body makes it glide until the weight hits the bottom.
UPC:028632608531
Series: 1265989
Size: 4IN
Color: GREEN PUMPKIN RED BLUE
Manufacturer: Pure Fishing/Jarden
Model: MPTF4-GPRB
Power Bait fish-attracting scent
Soft but firm texture
Product Category: Plastics
Condition: New
Remember FREE Shipping on orders of $25 or more!