BERKLEY POWER BAIT SWCRS3-NP NEW PENNY SALTWATER RATTLE SHRIMP 3 INCH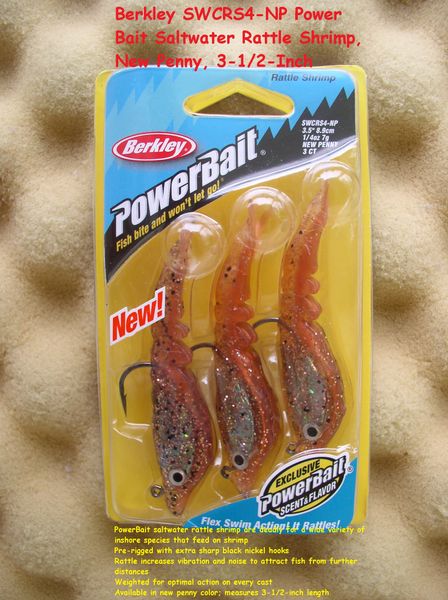 BERKLEY POWER BAIT SWCRS3-NP NEW PENNY SALTWATER RATTLE SHRIMP 3 INCH
BERKLEY POWER BAIT SWCRS3-NP NEW PENNY SALTWATER RATTLE SHRIMP 3 INCH

Description
Power Bait saltwater rattle shrimp are deadly for a wide variety of inshore species that feed on shrimp ready to fish, in addition to the proven Power Bait formula which draws fish in from distance. Rattle increases vibration and noise to attract fish from further distances. Pre-rigged with extra sharp black nickel hooks. Weighted for optimal action on every cast. Smells and tastes like live shrimp. Available in root beer gold color. Comes in 3 per package and measures 7.6cm length.

UPC:028632249109
Remember FREE Shipping on orders of $25 or more!