BERKLEY POWER BAIT CHIGGER QUAD #PBBCQ4-BRE BREEN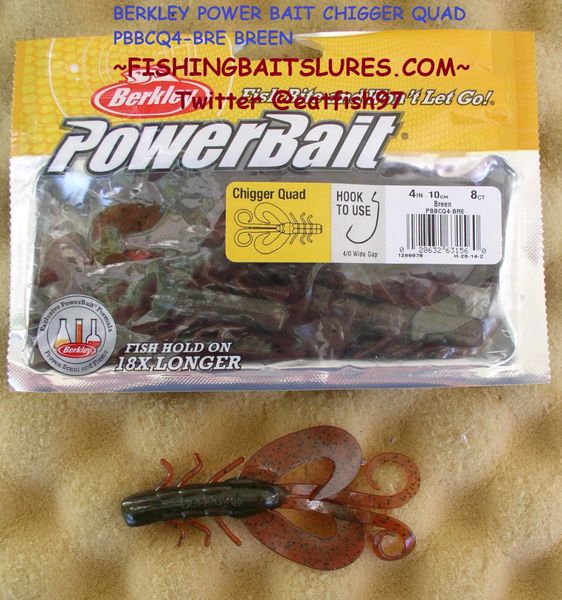 BERKLEY POWER BAIT CHIGGER QUAD #PBBCQ4-BRE BREEN
BERKLEY POWER BAIT CHIGGER QUAD #PBBCQ4-BRE BREEN

Description

The Berkley Power Bait Chigger Quad takes the Chigger baits, proven winning baits, to a new level. This bait features the craw flapping action, crazy legs in the middle, plus added the big double tails. These double tails provide incredible action even on slow retrieves. You can Texas rig it or even use as a trailer on your favorite football and flipping jigs. 4" long, 8 per pack.
UPC:028632631560
Brand: Berkley
Product Category: Plastics
Condition: New
Remember FREE Shipping on orders of $25 or more!