BERKLEY HAVOC 4 in SICK FISH SKEET REESE DESIGN 5-PK HVMSF4-CS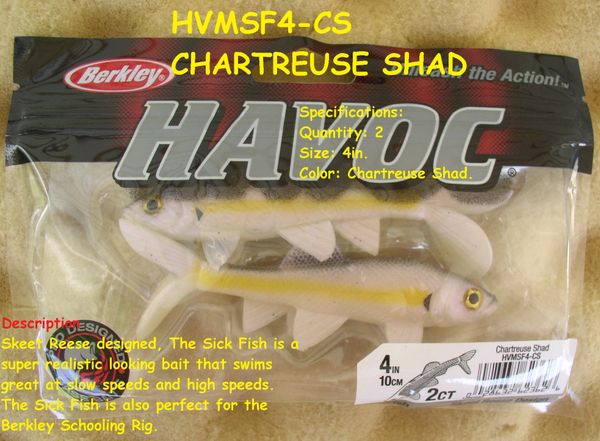 BERKLEY HAVOC 4 in SICK FISH SKEET REESE DESIGN 5-PK HVMSF4-CS
BERKLEY HAVOC 4 in SICK FISH SKEET REESE DESIGN 5-PK HVMSF4-CS

Description
Skeet Reese designed, The Sick Fish Jr. is a super realistic looking bait that swims great at slow speeds and high speeds. The Sick Fish Jr. is also perfect for the Berkley Schooling Rig.
UPC:028632623626

Specifications:
- Quantity: 2
- Size: 4in.
- Color: Chartreuse Shad

Remember FREE Shipping on orders of $25 or more!