BERKLEY GULP! SALTWATER NEMESIS GSNM6.5-NP 5ct NEW PENNY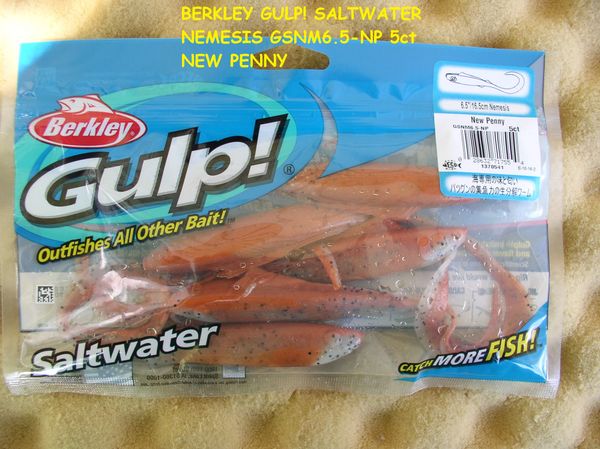 BERKLEY GULP! SALTWATER NEMESIS GSNM6.5-NP 5ct NEW PENNY
BERKLEY GULP! SALTWATER NEMESIS GSNM6.5-NP 5ct NEW PENNY

Description:

Fish-attracting Gulp! scent disperses in water
Gulp! flavor so fish bite and don't let go
Curled tail produces wild action
Featuring water-activated Gulp! scent, Berkley's Gulp! Saltwater Nemesis attracts fish from long distance, while the Gulp! flavor ensures they bite harder and longer so you can maximize hookups. Minnow body with curled tail that catches the visual attention of predators.
Size: 6.5".

UPC#028632717554

Remember FREE Shipping on orders of $25 or more!