BERKLEY GULP 1in SALTWATER CRAB GSPC1-BNJ BONE JACK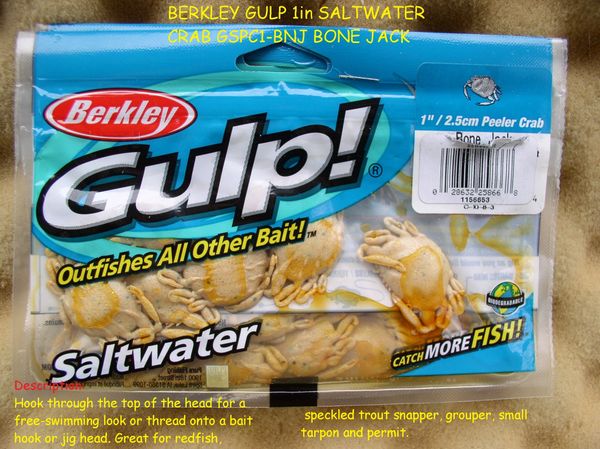 BERKLEY GULP 1in SALTWATER CRAB GSPC1-BNJ BONE JACK
BERKLEY GULP 1in SALTWATER CRAB GSPC1-BNJ BONE JACK

Description:
Hook through the top of the head for a free-swimming look or thread onto a bait hook or jig head. Great for red fish, speckled trout snapper, grouper, small tarpon and permit.
UPC#028632224434

Remember FREE Shipping on orders of $25 or more!