Bass Assassin Lures - RED DADDY JIG SPIN LIMETREUSE - RD88118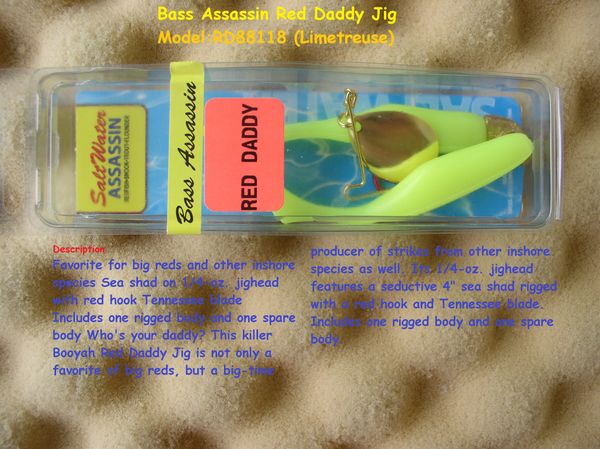 Bass Assassin Lures - RED DADDY JIG SPIN LIMETREUSE - RD88118
Bass Assassin Lures - RED DADDY JIG SPIN LIMETREUSE - RD88118

Product Description

Our premium version of the Jig Spinner features our 4" Sea Shads rigged on our 1/4 oz Red Jighead. Our Sea Shads are proven to catch more trout and redfish, and combined with this new spinner it is an unbeatable combination! UPC:091538881186

Features:

Our Red Daddy combo features a 4 inch sea shad rigged on a jig spinner with one spare body. The Bass Assassin Red Daddy Jig Spinner Combo has been a proven winner and continues to amaze fisherman with its productivity.
Remember FREE Shipping on orders of $25 or more!