BAGLEY SMALL FRY 1 WHITE CRAPPIE CRANK BAIT FISHING LURE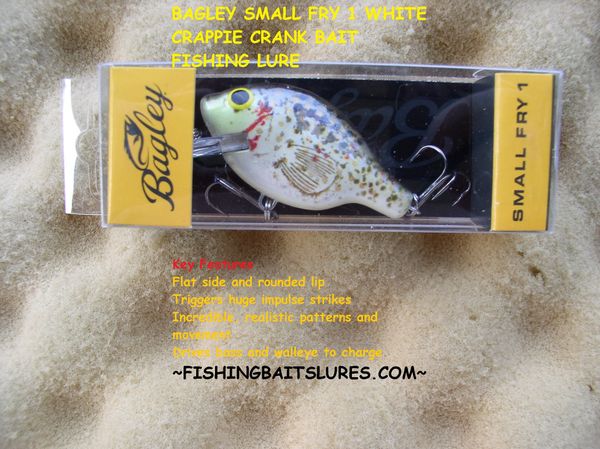 BAGLEY SMALL FRY 1 WHITE CRAPPIE CRANK BAIT FISHING LURE
BAGLEY SMALL FRY 1 WHITE CRAPPIE CRANK BAIT FISHING LURE
Description

Crafted from high-quality balsa wood, the Bagley Small Fry Series offers a buoyant, bite-sized mimicry of the most popular bass forage. Fitted with a durable rounded bill, the Bagley Small Fry Series delivers a natural wobbling action that can only be achieved with a classic balsa wood construction. Measuring in at two-inches, the Bagley Small Fry Series is covered from end-to-end in a lifelike detailing that will fool the wariest predators. Fitted with two razor-sharp trebles, the Bagley Small Fry Series employs over 50-years of lure-building experience to give anglers the ultimate forage imitation.
Bagley Length Weight Depth
Small Fry Series 2" 1/3oz 0-5ft.
UPC:024861106695


Key Features
Flat side and rounded lip
Triggers huge impulse strikes
Incredible, realistic patterns and movement
Drives bass and walleye to charge
Remember FREE Shipping on orders of $25 or more!