ARDENT FISHING REEL KLEEN CLEANER $2.99 + SHIPPING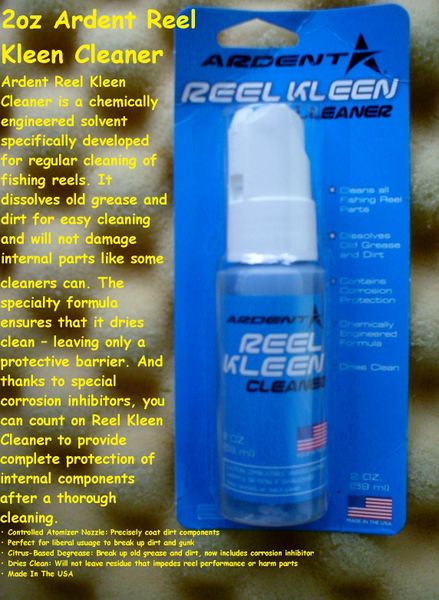 ARDENT FISHING REEL KLEEN CLEANER $2.99 + SHIPPING
ARDENT FISHING REEL KLEEN CLEANER

Description
Ardent Reel Kleen Cleaner is a chemically engineered solvent specifically developed for regular cleaning of fishing reels. It dissolves old grease and dirt for easy cleaning and will not damage internal parts like some cleaners can. The specialty formula ensures that it dries clean-leaving only a protective barrier. And thanks to special corrosion inhibitors, you can count on Reel Kleen Cleaner to provide completed exterior protection after a day on the water.
Remember FREE Shipping on orders of $25 or more!