ARBOGAST JITTERBUG JOINTED TOP WATER BUG 3/8oz X 3in Md:G620-06 FROG/WHITE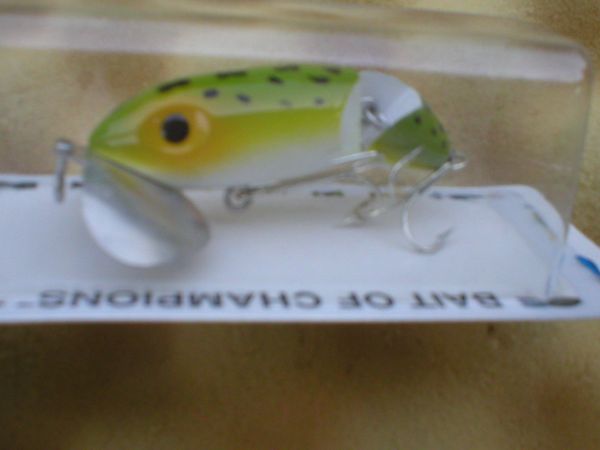 ARBOGAST JITTERBUG JOINTED TOP WATER BUG 3/8oz X 3in Md:G620-06 FROG/WHITE
ARBOGAST JITTERBUG JOINTED TOP WATER BUG 3/8oz X 3in Md:G620-06 FROG/WHITE


Description:
The Jitterbug's double cupped lip, placed at precisely the correct angle, produces the loud, rhythmic, surface-busting sound that is proven to be irresistible to every know surface feeding fish…especially bass.

2 1/2in - 3/8oz. Color: Frog White Belly

UPC:027004014253
Remember FREE Shipping on orders of $25 or more!