ANGLERS IMAGE Folding Scissors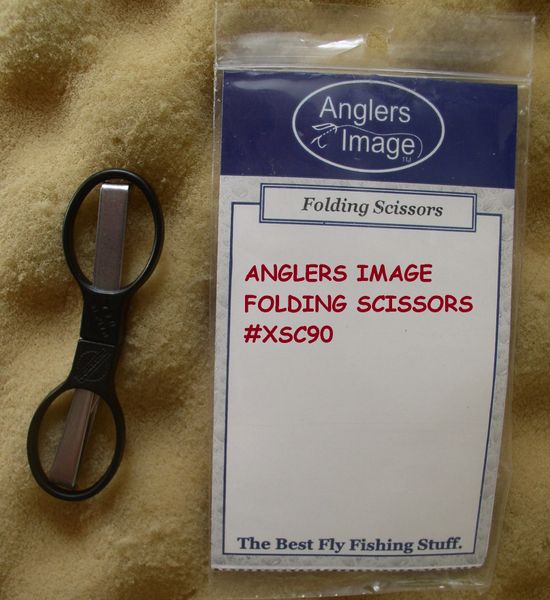 ANGLERS IMAGE Folding Scissors
ANGLERS IMAGE Folding Scissors
FOLLOW ME ON TWITTER
Typically ships within 1 to 4 Hours!
Description       
* These handy folding scissors are perfect for grooming yarn indicators
    or trimming the hackle on a dry fly.
* Easily callapsed, they fold into a compact shape that covers the blade insuring
   that it doesn't poke your trough yor fly vest
* Made in the U.S.A.
UPC:053526347173
Slide Inn Q&A #12 - Choosing the Right Fly Tying Scissors

PRICES ARE BASED ON WHAT I PAY + $0.50 PER ITEM, SO PRICES MAY VARY FROM ORDER TO ORDER THANK YOU KEN