ANDE Pcw50 MONOFILAMENT LEADER MATERIAL, 40 YARD WRIST SPOOL, 150 POUND TEST, CLEAR FINISH #043473530766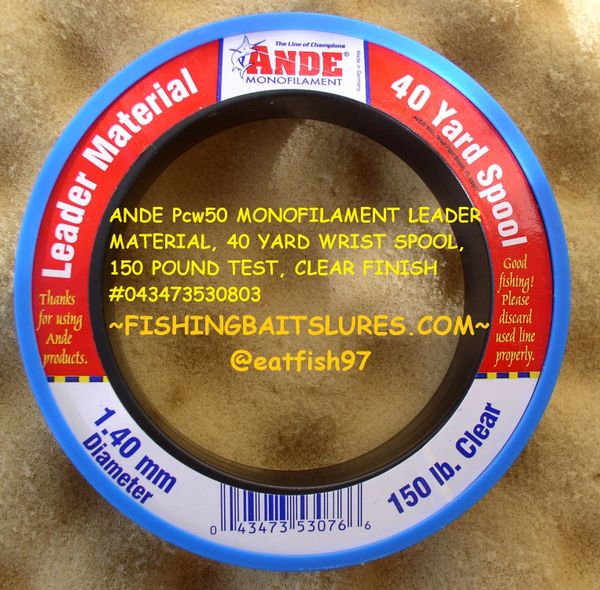 ANDE Pcw50 MONOFILAMENT LEADER MATERIAL, 40 YARD WRIST SPOOL, 150 POUND TEST, CLEAR FINISH #043473530766
ANDE Pcw50 MONOFILAMENT LEADER MATERIAL, 40 YARD WRIST SPOOL, 150 POUND TEST, CLEAR FINISH #043473530766
Description:

Easy-handling mono skeins on skirted spools for fast rigging!
These Ande Mono filament Leader Skeins make on board leader making fast and easy! Ande's Mono Leaders offer all the time-tested properties anglers expect in a high-quality leader such as excellent knot strength, strong abrasion resistance, low stretch and very strong. Color: Clear.
UPC:043473530766

Features:

Excellent knot strength
Strong abrasion resistance
Low stretch
High strength
Remember FREE Shipping on orders of $25 or more!